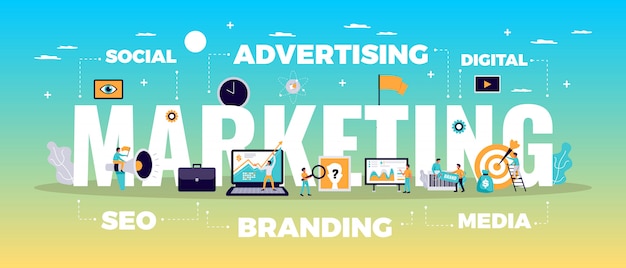 What is Social Media Marketing (SMM)?
To excel, flourish, and attain a remarkable position regarding the competition, businesses have taken a firm grip on digital marketing. Social Media Marketing, a type of Digital Marketing, is a must for the present day business, and the aspiring entrepreneurial ventures. Social Media Marketing offers platforms like Facebook, Instagram, Twitter, LinkedIn, Youtube, Telegram, TikTok, Snapchat, and many more.
Neil Patel, one of the top digital marketers, says, "Social media marketing is the process of creating content that you have tailored to the context of each individual social media platform in order to drive user engagement and sharing. Social media is the fastest-growing trend in the history of the world. It has even grown faster than the internet itself."
SMM and the Pandemic
Relating to the present-day situation, the COVID-19 pandemic shut down the physical shops, and reliance on the online market increased, which has immensely brought social media into play. Since the lockdown provisions were made, people started having more reliance on social media to enjoy the time and to order the things they wanted.
Thus, it's needless to say the social media marketing must be the main concern for existing or upcoming ventures. But people may want to know what are the specific things Social Media Marketing can contribute.
To quench this curiosity, this article is aimed to provide you top ten reasons why your business needs Social Media Marketing.
To Cut Marketing Sales
In traditional marketing, businesses needed mediums like newspapers, magazines, pamphlets. It was a one-time investment. Unlike traditional marketing, Social Media Marketing needs a page on different platforms. With eye-catchy images and beautifully written captions or content, one's business can circulate in different networks. Thus, marketing becomes free and more impactful.
To grow Brand Awareness and Brand presence
Brand Awareness is a mechanism to inform everyone that yes, there is a new brand or company out there in the market, whereas Brand presence is to connect a brand with goods and services which a consumer needs. Social media is an excellent platform for new and existing brands to maintain good customer relationships along with the opportunity to be discovered by new leads. 
To Increase Digital Presence
The website itself may need a significant amount of time for a customer to surf into. However, the social media page gets checked out way faster. Being on Social Media increases the digital presence, attracting many people and even more visits on the website.
To develop a loyal Community.
People use social media as almost 50% of their time. Being on this platform and creating an interactive community (brand) can establish an emotional connection between the brand and the users. This connection with the mass further aids in making our brand popular.
Get access to a global audience.
More than billions of people are connected to Social Media. Creating and promoting your brand on social media means exhibiting the brand to the world. Moreover, this can lead to becoming a viral sensation.
For example, Cerave skincare products were dark because of less publicity; when suggested by skincare specialist Hyram on acne skin, it became viral. The condition is that Cerave's aisle is always sold-out in the USA and other countries.
Better research on the competition
Being on Social Media gives access to check out how the competitors are doing digitally. The opportunity to carry researches on doing better and what your audience wishes to have next is another reason to choose Social Media Marketing.
Almost 75% of the users visit a brand or company's official website after viewing the Social media page. This certainly brings a high volume of organic traffic to your website. Social shares and ranking positions are significantly correlated. Social media can aid in SEO because social media shares increase the visibility of a brand's content.
Being in contact with customers via texts and comments on social media can aid in customer service. Constructive criticism can be collected, and the room for the improvements, updates, and removal will be filled with customer-friendly changes. Making improvements in such a manner can increase the trustworthiness of the brand.
To Expand Sales and audience
If your brand is genuine and the service it promises is lit, then the audience comes running after you. However, this is not easy. After overcoming competition and SEO, a brand can have an ample number of sales. Adding to that, when a brand listens to the audience's complaints or suggestions and responds accordingly, the audience can rely on the brand.
 To Get Potential Employees
People nowadays use job portals as well as social media for getting potential jobs. As a company or brand, you can post a job opportunity or create advertisements. This will get you more applicants for the job, and the time and energy that might be wasted in finding the potential employee will be solved.
    Conclusion
 Social Media Marketing is not an option; it's a compulsory medium to stay connected with the audience with less money on marketing. Social Media provides global access to brands. Hence, it's up to the brand to have a beautiful presence in social media, providing updates, and responding to the customers/audience's needs. Following the above actions can expand the sales exponentially, contributing to popularity and good cash in the account.